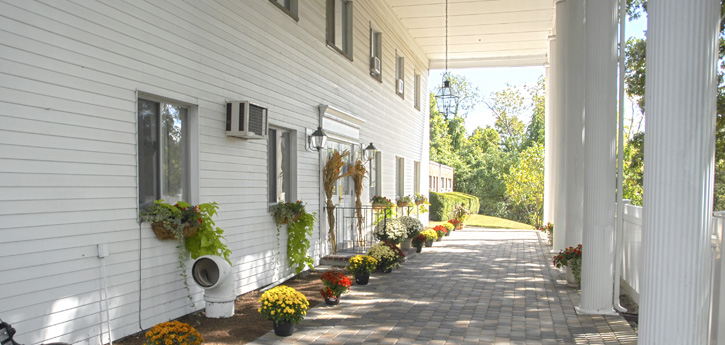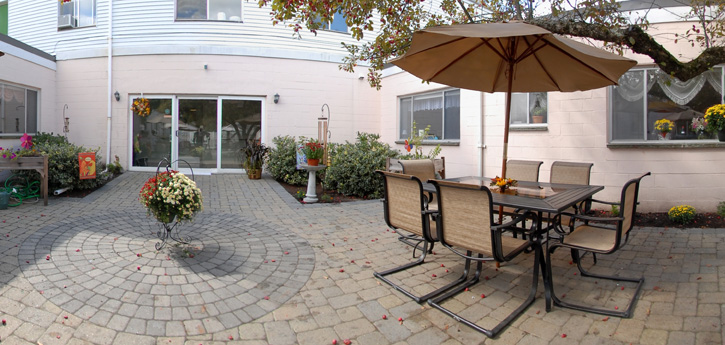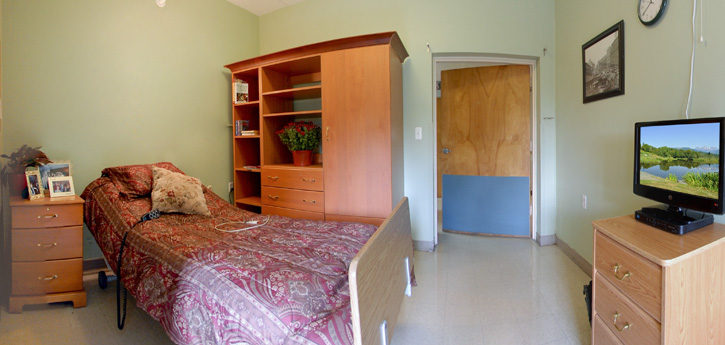 Get Your FREE Brochure Today!
30 Watertown Street
Lexington, MA 02421

Phone: (781) 862-8151
Fax: (781) 862-3703
About Pine Knoll
Nursing Center
The highest standard of care
Pine Knoll Nursing Center is an 81-bed skilled nursing and rehabilitation facility conveniently located in Lexington, just off of Route 2. Our mission is to provide the highest quality of resident-centered clinical care based on individual assessment and need all within a supportive and compassionate environment.
Whether short-term post-surgery or injury-related rehabilitation, or long-term skilled nursing assistance, you'll find a licensed and experienced staff administering individualized programs of physical, occupational and speech therapies. One of the highest rated facilities in the region, we help residents and their families manage what are often multi-layered medical conditions while working toward improved strength, balance and cognition. The goal of our comprehensive clinical programs is to promote the good health, independence, dignity and overall wellbeing of each of our residents.
Experience the highest standard of short and long-term clinical skilled nursing care. Experience Pine Knoll.
A home away from home
A supportive and welcoming community awaits you at Pine Knoll Nursing Center. Each of our residents receives an individual plan of care including many social and therapeutic activities. Board games, fitness training, music therapy, and outings to places of interest are among the many stimulating activities available.
Situated on elegant grounds in historic Lexington, our nursing center includes common areas tastefully designed, an elegant dining room where delicious meals are served three times daily and an inviting library and common rooms where residents and family members often gather.
Each of our residents receives the highest level of quality care and hospitality in a comfortable and supportive home-like setting.
Isn't it time to experience Pine Knoll Nursing Center?
Come visit us at Pine Knoll!
PUBLIC ANNOUNCEMENT CONCERNING A PROPOSED HEALTHCARE PROJECT
Long Term Centers of Lexington, Inc.
Long Term Centers of Lexington, Inc., located at 30 Watertown Street, Lexington, Massachusetts, intends to file an application with the Department of Public Health to make changes to the existing facility. The Applicant plans to construct a forty-one (41) bed, 16,900 square foot addition off the east wing of the existing facility. The addition would allow the facility to relocate twenty one (21) beds currently in the facility's three (3) and four (4) bedded rooms, and add additional compliant resident rooms including a 12 bed (12) addition. The application would also include renovations and upgrades, including Life safety Code improvements to the existing facility. The Applicant does not anticipate any price or service impacts on the Applicant's existing patient panel as a result of the application. The estimated capital expenditures for this project is $6,216,750 (March 2022 dollars). Any ten taxpayers of the Commonwealth may register in connection with the application no later than April 30, 2021, or 30 days from the filing date, whichever is later, by contacting the Department of Public Health Determination of Need Program, Attention Program Director, 250 Washington Street, 6th Floor, Boston, MA 02108. The application may be inspected at such address.