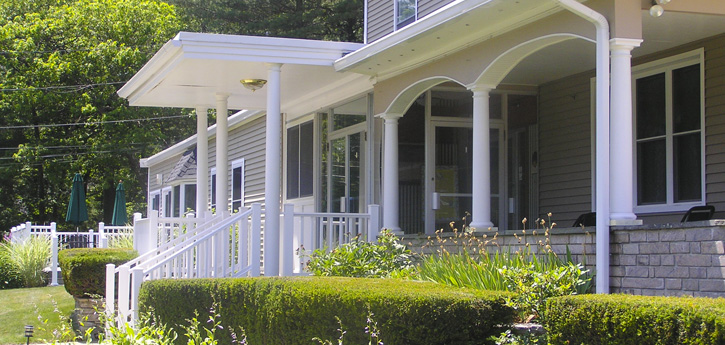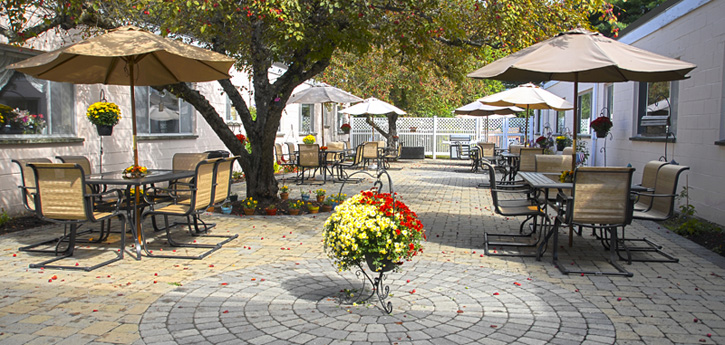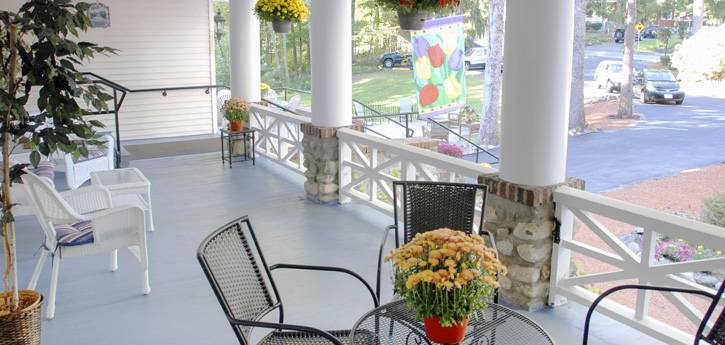 About Us
The Long Term Centers Group has been delivering quality health care to seniors in Massachusetts for over 30 years. In 1981, the Woods family purchased Mill Pond Rest Home in Ashland, Massachusetts. From there...More
FAQs
What is long-term care?
Long-term care includes a range of services for people who have functional limitations or chronic health conditions. Their needs include sub-acute, rehabilitative, medical, skilled nursing and supportive social services. Long--term care services are provided in a variety of settings, including nursing or assisted living facilities, respite care, adult day care, and home- and community-based settings.
Who uses long-term care?
Two out of every five Americans will need nursing home care sometime in their lives. At present, more than 1.5 million Americans live in the nation's 25,000 assisted living facilities.
The average age of a nursing home resident is 79, 75 percent of those over age 65 are women. About 63 percent are disoriented. The elderly population is growing fast and, with the baby boom generation aging, nursing home populations will increase exponentially over the next 15 to 20 years.
The fastest growing segment of our population is those over age 85. One out of every four in that age group lives in a nursing home.
What does Medicare pay for and what does Medicaid cover?
Medicare is federal health insurance for every American 65 years of age or older Patients must have a Medicare card that reads "Hospital Insurance". They must also be admitted to the facility with a physician order within 30 days of a three consecutive night hospital stay. Generally, during the first 20 days of care, Medicare will pay 100%. For days 21-100, a daily co-insurance co-pay is required. Medicare does not cover skilled nursing fees over 100 days. Medicare does not provide assistance for placement in basic care. It covers acute episodes, such as hospitalization and rehabilitation after leaving a hospital. For more information on Medicare, please visit the Medicare website at http://www.cms.hhs.gov/medicare.
Medicare is a state-managed healthcare and long-term care program for the financially needy. Typically, those with low income and very few assets are eligible for Medicaid. For more information, please visit the Medicaid website at http://www.cms.hhs.gov/medicaid
Do your facilities provide rehabilitative therapy?
All of our facilities provide Physical, Occupational and Speech Therapies.
Are there Activities in each facility?
Yes! We strive to create social programs and individualized activities to match the capabilities and needs of each patient. This also has a powerful impact in the healing process of those patients involved in some type of rehabilitation. Specific activities include: active resident councils, musical performances, current events update- reading the newspaper, singing exercises, fitness activities, stretching exercises, religious meetings, outside entertainment, games, trivia, history, and volunteer involvement. We also strongly encourage families to participate with the residents in various activities.
A monthly calendar is posted to keep residents informed of upcoming events such as birthday parties, musical events, cookouts, movies and other wonderful events. We always welcome friends and families to visit and attend our special activities.
What time are visiting hours?
We ask that visiting hours be coordinated between 9am and 8pm daily. However, we can always accommodate extraordinary circumstances in visiting a loved one.
What articles of clothing should I bring?
We recommend approximately five changes of clothing and a pair of comfortable rubber-soled shoes. All articles should be washed, clearly labeled with resident's name in permanent ink and entered into the patients' personal inventory log in the medical chart. Other personal items should be marked or engraved for identification. We advise that patients do not keep valuable jewelry or large amounts of cash in the facility.
What do I do if I have personnel concerns?
Our primary concern is that you feel comfortable here at our homes and that your needs are being met. You should feel secure and at ease with our staff, particularly those providing your direct care. If you have any concerns or praise for our staff, please feel free to contact our social services department. They will be able to address any apprehensions you may have regarding any particular staff members.